A quick note before we begin:
Notice that everything we're doing is basically polish, but when I was first creating this balloon mechanic I grey-boxed everything first. "Grey-boxing is the traditional technique of blocking out the level with simple shapes to see if the level design supports the gameplay before creating the final art assets for the level". If you end up not liking how the scripts and interactions turn out, this is where you may decide to toss something. Try to always grey-box things first (or make very quick minimal models if you feel like you need to).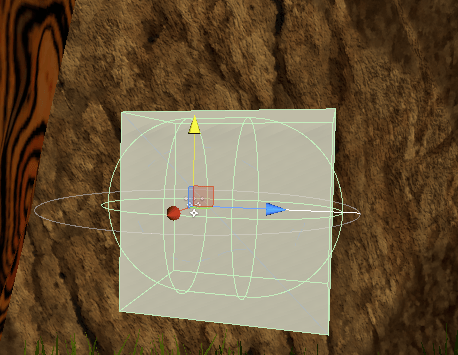 When beginning this balloon mechanic, I first thought of it as an interactive object which means that it has multiple states and transitions between them. The model we're creating below is what you hold and throw, most of the time it will be "popped" or basically non existent. We can talk more about the transitions and states in the 2nd section since they are mostly code. But just keep in mind that I'm only walking through this section first because it's more visually appealing for the walkthrough.
---
Making the model
If you're not familiar with 3D modeling, it's not the end of the world, although it is a major limiting factor on your indie-dev life. I've toyed around with Blender (a free 3D modeling program) for about 3 years. It's fairly easy to learn how to make geometric or simple objects and I highly suggest making it a priority to understand the basics of 3D modeling. There isn't otherwise much to be said about this model. It's simple. One thing I might make note of is how many vertices this mesh has (around 750). If the balloon were a side object on a shelf or otherwise, I may have used less verts, but since it's going to deform, and it is a focal point of this section in Plunker, it's nice to have more.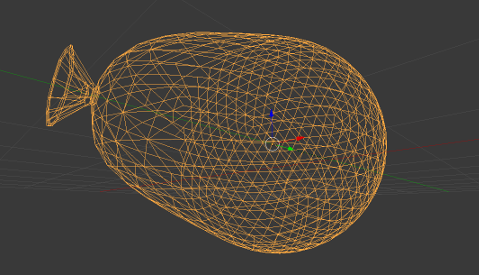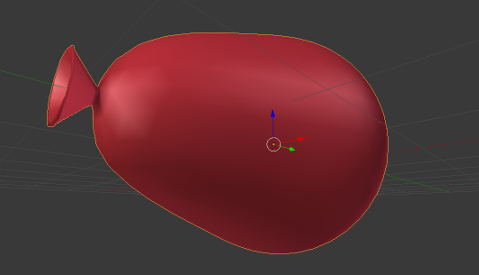 Bones and animations
Rigging is a term in game development that refers to adding bones to a 3D model. If you're not familiar with rigging, this is another important point I would highly suggest committing some time and energy into. You won't need to learn to the extents that I have, but if you have a basic understanding then you'll be able to work well on a team and communicate with artists on a better level.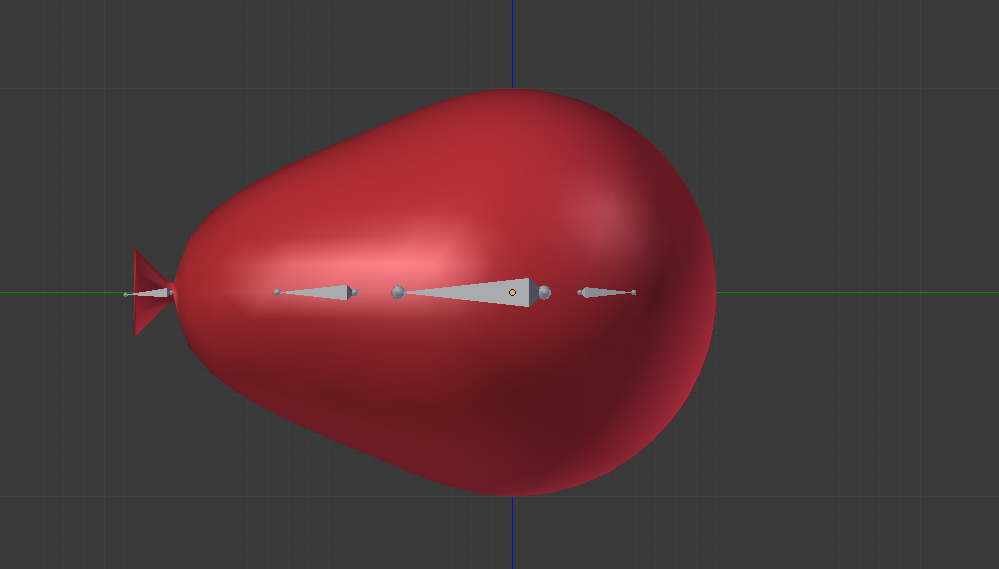 One notable thing you can see in this picture is how small the bones are. The ends don't even touch. This is because I'm mostly using automatic weighting and if the bones are smaller, the edges are more evenly weighted around the bone. This makes for easy animation when we need a body of water to jiggle around a central point. You can make animations in blender, but you'll want to use Mechanim© in Unity to fine tune things. Either way its just a matter of making the bones scale and rotate in a way that looks satisfying. Once you've got that done, you'll have a pretty juicy looking balloon.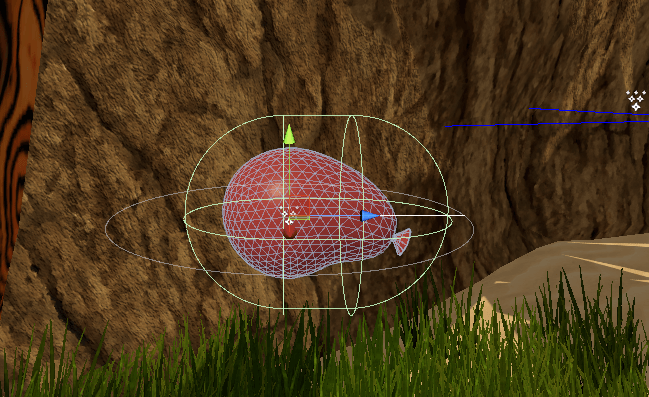 Particle System
We'll want to create a popping animation to transition between a "thrown state" and a "popped state". The popped state won't have anything rendered at all, we'll just pretend that the water and the remaining rubber flew everywhere. The unity particle system is great for making animations like this, and it's usually necessary if you want to polish your game. There are several layers to our "sploosh" animation. There's the spray of water as it mists into the air, as well as the thicker explosion of water near the center. There's also a very quick flash of red balloon rubber. If you'd like to learn more about making particle systems here is where I learned a lot.
start with the central spray like this.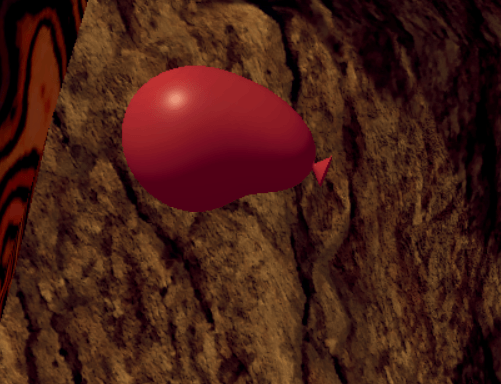 Then you'll add a different type of splash particle. It's all about layering. Everything looks better with a few layers of different content.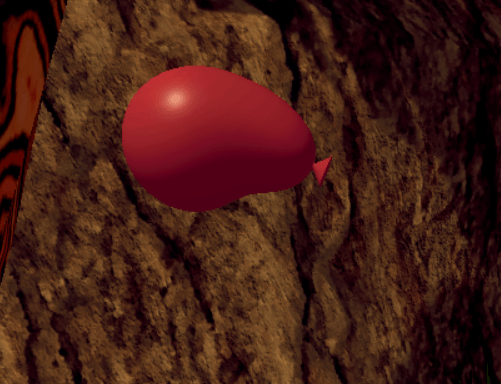 Once the splashes are in place, you'll want a flash of red rubber to bridge the gap of the balloon disappearing.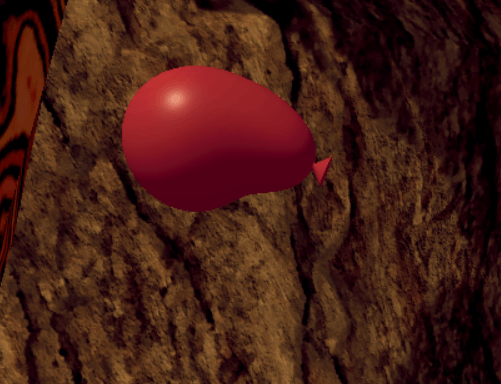 Once all of the pieces are looking ok, you can put them together. (make sure to place them under each other in a hierarchy and simulate in world space so that they scale properly and they all play together at the same time - on wake).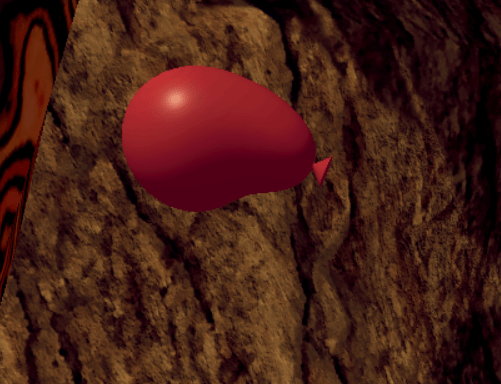 Layering and taking the extra time to tweak your particle systems can make parts of your game stand out in a memorable, striking way. This makes a massive difference to the look of the game, for little cost.

---
---